Achieving Your Best Year Ever In 2021
Achieving your best year ever in 2021 is the longing in everybody's mind; as we have all started the year with an equal amount of time. But the question becomes, how do we achieve the goals and dreams heavy in our minds? Especially considering the tremendous impact of the COVID-19 pandemic, the global lockdowns, the natural disasters, the accidents, tragic deaths, the civil unrests of 2020; which affected so many people negatively. While many were the so-called lucky people who saw 2020 as their best year ever by all the phenomenal achievements those individuals or companies achieved.
Dreaming Big Motivates
There is nothing wrong with anyone dreaming big, declaring it, sharing it publicly, whatever the dream you are aiming at this year. Call it recovery from addictions, sick relationships, financial freedom, spiritual growth, social connections, and what have you, you can achieve them. No matter how big the dream is. If your mind can conceive it, your commitment and determination in achieving your best life ever can bring such a dream to reality. Dream big on what you want to accomplish in other to make 2021 your best year ever.
All it requires you to do is to equip yourself mentally, physically, financially, relationally,  and of course spiritually, by integrating your life principles. The best ambition and fulfillment is for a person to answer his or her call, I mean to do what you're born to do.
Many will be under pressure this year, in their quest to achieve their dreams and to recover from the setbacks of 2020. However, I think for one to get it right from the beginning of the year, and to sustain the motivation, have some clarity. By so doing, achieving your best life ever in 2021 is an achievable goal.
 You will need to build the courage and learn the skills and the attitudes that are essential for the journey of achieving the goal you have set this year. Be prehttps://livemybestlife.com/pared to have the real motivation, to work past any challenges that we may come across as nobody gets success in a platter of gold.
I'm writing this article with the aim to share with us some certain steps we must take to make our 2021 dreams a reality. So come let us reason together on some tips or recommendations.
Have a Support System
You need to build or identify your support system as you set up for your journey this year. Know who to call for anything at any time, without wasting hours, days, or even months, in a state of confusion and inaction because of lack of knowledge of how to handle any challenge that showed up unexpectedly. Put in place a reliable support system in place, a resource base kind of. From my researches, I have learned that success is possible through purposeful action based on goal setting. And plan of action to achieve it.
Make Use of Learned Lessons From Previous Setbacks
As you reflect on your past disappointments, setbacks, obstacles that hindered the progress and achievements you did not achieve in the past years; what specific lessons did you learn?
 To move forward, apply the salutary lessons learned to help you improve, increase, and to make fast smart decisions this year. For instance, if you meet some dead ends in your business, group, marriage, leadership, this is the new beginning for you to decide to do things differently, for the aim of achieving a better result.
Because it is being said that doing the same thing time and over again, and expecting a different result, is like one operating in a state of insanity. So never continue down the part you've been on with no sign of making progress. Find out if the problem is from you or from the system itself. Have a discerning mind. So this brings me to the other essential points in this article, which is asking some probing questions.
Ask Yourself Some Key Questions
What did I do well Last year?
What have I learned about disappointments from my experiences?  
What were my biggest disappointments and regrets?
 What are my personal values that I failed to live up to?
What are my primary focus for this year? How can I make sure I achieve them?
Why these questions even though they seem simple are very important is because when we have the thought of living a successful life, we have to think like a farmer. We have to have some preparations, knowledge, faith, expectations and patience. For instance, a farmer has to prepare his farmland before he plants the seeds. He wants the seed to grow on a good soil unhindered of any obstacle. Isn't it? In a similar way, we have to prepare our lives for the vision and goals we want to achieve.
We can stand a better chance to achieve our goals this year, if we can prepare the personal environment of our lives for those goals to succeed. Try not to depend on the New Year's resolutions that don't last more than January.
Besides the struggles you face, in other to achieve your best year ever in 2021, start believing in yourself again. Be intentional and determined to go the extra mile in resisting what I call failure threats. Just for you, failure threats include excuses, and lack of discipline, and motivation to pursue one's dreams.
 Instead,  starting from this January to make use of your common sense and intelligence in different alternative ways, alternative approaches to create success and happiness for you and your family. Get committed, take consistent steps.
Believe that you can set a realistic goal and achieve it.
Let your past achievements and how you worked so hard to achieve them inspire you to work harder.
Find out what is missing. What makes you feel empty. I will think of nothing other than your relationship with your God. Find out, meditate, pray, and read the word and other self-improvement videos and books from experts in self-improvement, e.g. Hardy Darren. Tony Robbins, Tracy Briant, etc.
Tell yourself that you have more potential than what you so far use.
Be resilient, by defying every obstacle that wants to stop you.
Accept responsibility for yourself, and what happens to you. Whatever desire, vision, dream, goal you have, nobody will achieve them for you but you.
Accept the fact that being disciplined will make a big difference for achieving your goals.
Believe that anything is possible if you give it all you got.
Keeping a positive attitude is a pre-requisite for your success and how far you can go.
Always reach out for help on time. Remember at the beginning, what I said about having a support system. Connecting on a business, social, political, and spiritual level is necessary; you connect to share ideas and share life experiences, but you have to choose whom to share yours with.
Don't feel flattened when you screw up. Making mistakes is not a crime. It is part of learning and growth.
Conclusion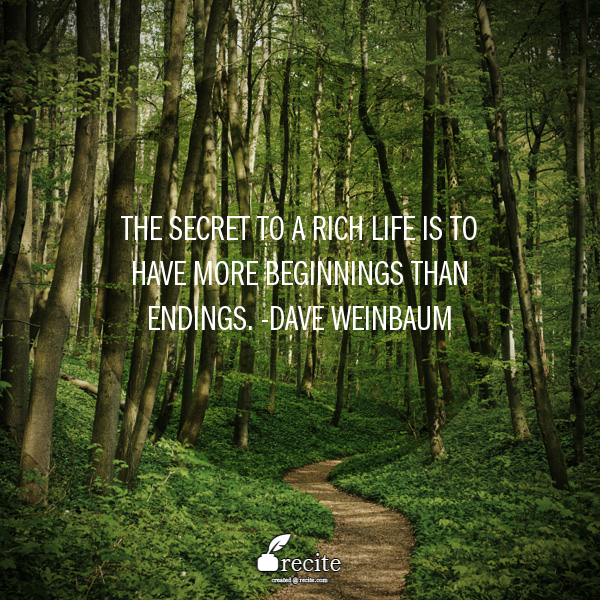 If you believe that this year will be your best year ever, and you draw your road map to make it be the best year ever, you can achieve it. Resist every self-doubts, what ifs, and discouragement.
Avoid dwelling on the "what ifs of the future and the negatives of the past. I'll be honest with you, I struggle on this one. I usually rehash and relive most of my past negative emotional experiences. It is not a healthy attitude. But I'm working on it daily, by learning to let go. So let us walk together to the path of victory!