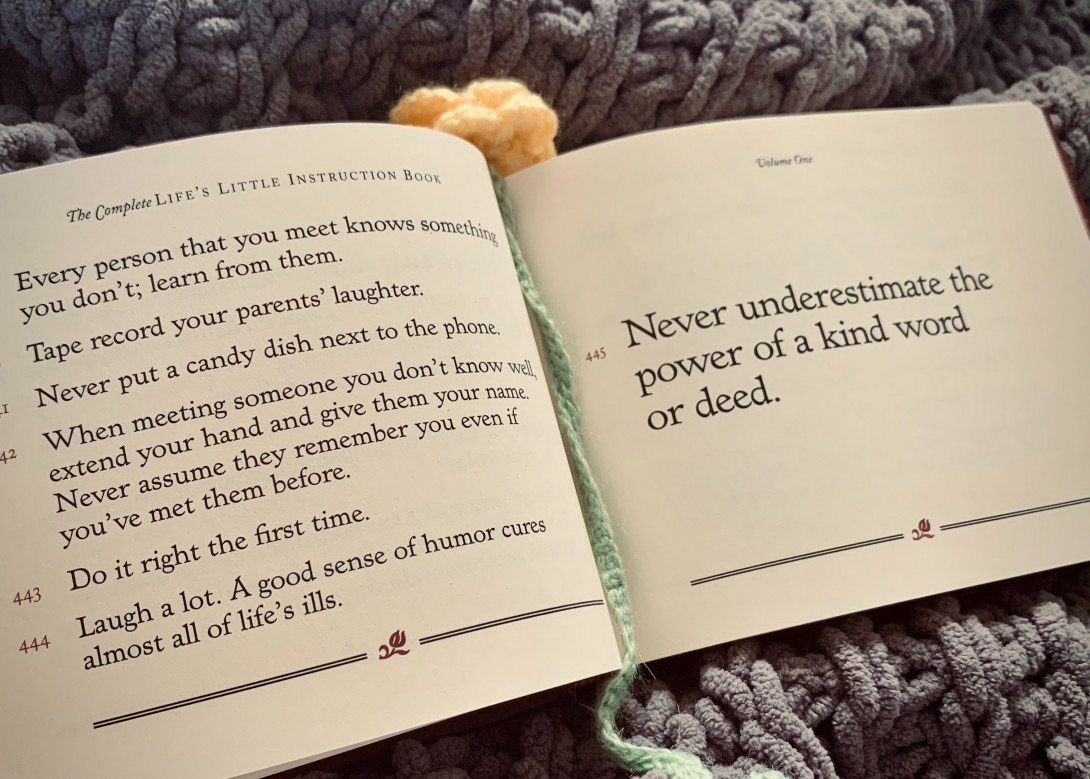 Hello everyone! I'm wishing all of us a Happy and Successful June month! Believing that the same grace that saw us through the chaotic months of March to May, will see us through this month of June 2020 and beyond!
Today, I just want to share with us some of the LIFE'S LITTLE INSTRUCTIONS by H. Jackson Brown, Jr.
I believe that you will learn something from these little life's instructions: Remember it is called little instructions, and many of us know much about them and we're for the most part keeping them. But perhaps you don't know much or anything about these instructions, here you have them. Hopefully, you will find them to be useful. Here they are:
* Never argue with police officers, and address them as "officer."
* Keep the fire extinguisher in your kitchen and car.
* Don't buy expensive wine, luggage, or watches
* Respect your children's privacy. Knock before entering their room.
*  Give yourself an hour to cool off before responding to some who has provoked you. If it involves something really important, give yourself overnight.
*  Be tough minded but tenderhearted.
*  Give people a second chance but not a third.
*  Read carefully anything that requires your signature. Remember the big print giveth and the      small print take away.
*  Don't battle against prejuidice and discrimination wherever you find it.
*  Let people know what you stand for.
*  Don't quit your job until you've line up another.
*  Don't forget, a person's greatestest emotional need is to feel appreciated.
*  Choose work that is in harmony with your values.
*  Loose up. Relax. Except for rare life-and-death matters, nothing is as important as it first seems.
*  Be cautious about lending money to friends. You might lose both.
*   Every day show your family how much you love them with your words, with your touch, and with your thoughtfulness.
I hope you find value in these little Life's instructions. Remember, we're all learning day by day from one another. 
As always, your comments, and inputs inspires me!