The Most Recent Income School Project 24 Review
In this article, my goal is to provide you with the verified information that will help you if you are seeking an authentic online platform to decide on. The aim of this review is to provide verifiable information about whether Income School Project 24 is legit or a scam?  I think reviews should aim at providing honest facts and figures about the object of investigation to enable the reader or the public to make their individual decisions based on the information provided. Based on this, the review will provide the most recent income school Project 24.
Many people have different opinions and sentiments, skepticism for online platforms, and their claims. But the only way to get accurate information is for you to join the program, to see things from the inside out, or to investigate the company from the outside information. But here I'm writing this review based on the investigational standpoint, I'm not a member of Income School Project 24. So as a nonmember, I will provide you with the information I have gathered about this company from an independent standpoint. 
We are going to investigate the following areas of Income School Project 24:
 the company's main website:
The founder(s): business backgrounds:
How Long the company has been in business:
What Income School Project is all about
The Project Trainings
Registration cost to become a member?
The Pros and Cons
Do you recommend it based on your findings as a profitable legit platform?
Are there other hidden cost or incidental charges?
Does Income School Project 24 have a refund policy?
Which other online training programs can you compare or recommend apart from Income School Project 24? These are some areas that my review will cover. So without further digression, let's go for it now!
The Companies Website is called Income School. https://incomeschool.com/
Who Owns the company?
The founders are 2 gentlemen known as Jimmy, who has his background as an MBA holder, and Ricky, whose background is the law. They had both of them a successful website niche business. Some of their websites were very successful while some were not; before they teamed up and sold several of their websites with a great margin They shared their common vision of building niche websites to train affiliate marketers on how to run a profitable business in 24 months to earn an income that will replace a 9-5 income. The bold goal, right? We are going to see later on this review their strategies put in place to achieve their goal.
How Long Have The Company Operated?
 Income School started officially in 2015, by two successful niche website owners, Jim and Nicky.
What is Income School Project All About?
This is an online packed niche website training program, with the primary goal of teaching people how to earn a passive income that can replace their 9-5 income full-time income in 24 months. It teaches its members how to create a niche website that has all the tools for monetization. The Platform teaches everything about affiliate marketing.
It's all about focused training. Specific kind of training its students on how to build and operate a niche website to earn a passive income in 24 months that will replace their full-time job earnings. The founders understand that One of the first challenges that online marketing beginners face is where to find the best affiliate programs that are affordable, reputable, and profitable.
They are curious about finding out the best affiliate courses they can trust to hand over their success dream. So it is imperative that these honest seekers receive honest answers from a site like Motivation For Actions. Hence, it is my privilege to provide you with accurate information as I found it.
What Kind of Training Does Income School Project 24 Offer?
for their month by month training structures
 .It's focus training is about how to create a niche blogging websites for affiliate mark
eting services and products. It challenges the students to follow the training in such a way that by 24 months they can replace their 9-5 income to a full-time income.
Are there Other Legist Affordable Platforms Than Income The School Project 24?
The answer is yes, there so many of them. But I can only limit my recommendation on the ones we have researched and reviewed to our readers.
 And so far our top affiliate training program remains Wealthy Affiliate, Authority Harker, and of course, the Income Project 24. As we review, we will be updating the information.
They structure the Income School Project 24 training with the 24-month vision in focus. So it has categories of training and tasks that means the students must accomplish each month.  https://incomeschool.com/project-24-timeline/
How Much Does It Cost To Become A Member of Project 24?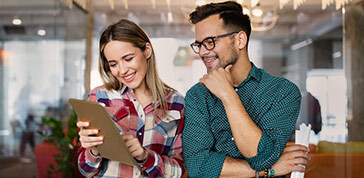 Good question, because one needs to know the cost and value of what you want to buy before you commit yourself. So, this my finding to the question. The cost starts from $499 for the first year, then $199 for the subsequent years. Project 24 hosts three categories of affiliate marketers, as stated earlier.  The first group is the newbies.
It provides courses for different levels; It calls it a library of courses. It has a podcast, a vlog, a community, so forth. There are resources for people at every level. Advanced Internet marketers will get more from the podcast, the vlog, and some more advanced courses.
Beginners will get the most from the 60 steps and the community. Another important point to note about the program is that it is strictly 'step-by-step courses. The founders do weekly updates, meaning that you as a student of the course can't miss any tips or vital information needed for each stage on your niche website.
Three Main Groups of Membership, comprised the second group of online marketers who have tried several courses and failed to have the success promised by the programs. The first group is the beginners, people who are just stepping into the online marketing world. The newbies if you will call them that.
The second group is the group that has tried online business before, with no success. For this group, Project 24 has great potential for success, as they claimed. And this group makes up the larger percentage of Project 24. "One of the largest groups of people in Project 24 are those who have tried and failed with internet marketing and taking courses from. They are the group that consumes most of the courses online because they are desperately seeking successful courses.
"Project 24 is a step-by-step process.  There are so many tiny things you have to remember and do right if you want a site to succeed,. And while many courses share good tips, they leave you hanging by skipping other important details."
We have had hundreds of people go through Project 24.  Every time Ricky or Jim sees one of their sites and something they missed, they go back to the 60-steps and make sure it's in there so no one makes that mistake again.  The course receives almost weekly updates.
The Pros and The Cons Of Project 24
Pros Include:
 Transparency, the company presents a public view of transparency, which is commendable. They are practical in their approach.
It has a clear vision and mission statement. Hence the Project 24.
Operate for the different levels of affiliate marketers in a specialized structure.
Specialized training for niche website and content creations with a Project 24 goal.
Active Community interactions and founders' attention to the community questions.
Creates variety of niches sites, and train members to brand their websites with their chosen niche.
Focused on the set goal of making six figures after 2 years.
Acabado–Income School's WordPress Theme that is Stupid Fast. As described in their Glossary.
Cons Includes:
The comparable high fees. High fees.
Offers no free registration option.
Once you're in you're in till your 24 months goal is achieved.
Additional/Hidden cost?
The honest answer is yes. There are some minimal costs that are part of setting up the sites. It could be called the maintenance cost of whatever.
Does The Company Have A Refund Policy?
The answer is No. The company has no refund policy. That means that once you register for the programs, you can't opt-out and expect a refund. It does not matter how many days or weeks. There is no provision for a refund. So my advice is before you commit, think through it, and be ready to stick it out, so you don't lose your hard-earned money.
Are there Other Legit Platforms Than Income School Project 24?
The answer is yes. But you just have to spend enough time to search and figure out the real ones. You can do that by reading many reviews, browsing the websites, asking people who are already in, etc. There are so many legit excellent programs out there. But it requires time to do a thorough investigation and taking time to read the independent reviews about the programs.  But I can only limit my recommendation to the ones we have already researched and reviewed.
 And so far our top affiliate training programs are Wealthy Affiliate,2020 Wealthy Affiliate Review – Does it Work?. Authority Harker, Authority Hacker Review 2020: Is it worth the hype?, Six Figures Mentors and many more. As we review, we will update the information. On this site.
Will You Recommend The Program To  A Friend?
I will absolutely recommend it based on my findings. But will let the friend understand the concept of Project 24, that it is not a get rich quick program, that it will take about 24 months before substantial earnings starts. At least that's the company's goal.
Conclusion
Income School Project 24 is a legit program. I have no doubt about that based on my investigation.
And it has a genuine and realistic goal to train its students to achieve a full-time job income replacement in 24 months. It is technologically savvy.
Also, the founders have a grand vision and investment for the reputation.
With the founders's backgrounds in business and law, that can translate into enhanced leadership skills. However, there are still areas everyone will not feel comfortable with.
 For instance, the non refund issue, the confusing website creation. The final decision is up to you no matter how true or biased a review is. Check our number one affiliate marketing sites here….
Testimones
I'm in the program. People are posting every day about their first success, and some of those people are actually starting to hit their income goals. I've taken a lot of "authority and niche site" courses, and most are B.S. These guys have a real step by step program that works, and more importantly, they are active in the group chat and help people constantly. I'm still within my first month, but I've accomplished more in the last month of this program than I have in the past few years. It's a lot of writing (by you or paying others) so it's not easy to start, but if you follow along with their program, and you put your head down and do the work, you will achieve your goals.
Lane Watsons
Click on this link for testimonies from new members https://incomeschool.com/project24/unsure/