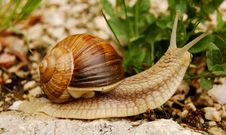 Perseverance, Holing On To The Dream,
The importance of perseverance in whatever goals and dreams we set up to achieve in life cannot be overstressed. Why perseverance matters in our journey of life from start to finish; is that without the ability to wait, to be patient, and persevere under severe or challenging times, we will throw in the towel, and miss our dreams.
Do you really want to thrive in your profession, studies, business, marriage, relationships, you then need to develop perseverance. With perseverance, you will enjoy eating the fruit of your labor., for it will build your character, with perseverance, quitting is forbidden, while all you're looking at is the big picture sealed in your mind.
Therefore, irrespective of our profession or mission, we all need perseverance to enable us to succeed in life. If you're a small business owner, affiliate marketer, a freelancer, you need perseverance as part of your portfolio. Why because, sometimes life can deliver a surprise. Look at the year 2020, who would have believed or imagined that it will be like it has been, since February to date. Oftentimes, in our journey of life, it is not how well we started but how well we finish. And to finish well, we have to persevere. We must have endurance.
Who could ever imagine that 2020 with all the big plans, dreams, we all have entered into it will be abruptly paused and events disorganized and disrupted in such a dramatic fashion as it has been? Even though to some people it could mean their best year in business and service ever. This is true mostly in the technological sectors and a few others industries.
Basically, this year has been the most traumatic, chaotic, distressing, confusing, and disruptive year in modern times for millions here and around the world. Do we talk about human loss, the economic loss, opportunities, businesses, all over the world the losses, and effects have been unbelievable. Why? Because of the spread of the monster known as Covid-19, Corona-virus -Pandemic; which unfortunately have been politicized rather than researched and its source investigated and studied for future prevention.
The point here is that life happens, therefore we need courage, perseverance, and hope to face our future and all the uncertainties, delays, disappointments that life can show up with. But with an attitude of perseverance, you shall not be overwhelmed. It is a virtue that will not break or lead to ruptured dreams. Consider it as one of the most essential requirements for your life journey.
How Do One Persevere?
For us to do something and do it well, we have to understand the how-to. Let us briefly explain what perseverance means, even though it is a common term we use daily. Have you ever heard someone say, I'm sticking it out? Or, going the distance, or, "quitting is not an option", a statement like "we are in for the long haul?" These phrases convey the meaning of perseverance. It is like having a marathon mentality. https://www.dictionary.com/browse/perseverance
It means having the courage to stay the course, mostly during the testing times. When circumstances and obstacles of life are pushing hard against one's resolve. Someone who has a persevering mind feels the darkness but puts his focus on the dawn. So, we practice perseverance by putting our faith in gear.
We decide to make up our minds not to quit, not to give up on our dreams, but instead to persevere until we reach that expected end – the ultimate success. The temptation to give up to surrender to fear and discouragement is why perseverance matters greatly.
Keep A Positive Mindset
 We practice perseverance by keeping a positive mindset and by having self-discipline. Perseverance will keep you pushing hard even when it seems you're running out of options. I have driven under some tunnels several times, but have never seen anybody making a "U-turn" while driving under a tunnel. No matter how dark the tunnel, the expectation and the focus of the driver is to see the light at the end of the tunnel. That's what perseverance does, it focuses on giving it all to make it to the end. Why We Need Courage
A man named Thayer once stated that perseverance is a temperament that does not succumb when under pressure. Speaking from experience, it is not easy to be under some difficult, threatening, and distressing circumstances without complaining or being tempted to quit. That's why many quit, even in the military, because most people can't cope with the mental, physical, and emotional distress of the training and operations they go through.
Perseverance When The Battle Is On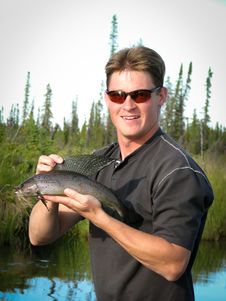 I could remember during the Iraq war, my second son who was deployed to Iraq called me and said mum, "this is tough". He narrated some of the ordeals they were going through and how many people who could not endure ended up committing suicide.  I was always praying for his safety together with all the troops.
I had to confess that I was emotionally and mentally tortured by fear throughout his deployment. It was a very tough period for me. But thank God he returned safely!
John C. Maxwell once said that perseverance is the willingness to bind oneself emotionally, intellectually, physically, and spiritually to an idea or task until it has been completed. I totally agree with him. To have perseverance is not as easy as it sounds, but what is encouraging to note is that everything we sacrifice for the sake of perseverance is an investment for our growth.
Benefits of Perseverance
Why Perseverance matters is because it will lead you to complete what you started. With perseverance, you will keep motivated inwardly to work hard, to put in your whole effort to your goal, regardless of the obstacles, and discouraging signs. Look at it as an investment you must make to achieve your goals and purpose in life.
As we know, disappointments, obstacles, discouragements, and inevitabilities of life will always be part of the human struggle. But still, adversity has always been a partner for progress. I mean, you can see perseverance as experience that will help in building your character.
Never Give Up Keep Moving On
Therefore, determine not to give up on whatever dream your mind has conceived.  Let's remember that every obstacle we overcome, teaches us, or reveals something to us and to others about our strengths and weaknesses. https://www.thedailypositive.com/4-reasons-persevere/
The truth is that overcoming our fears, difficulties, obstacles or whatever challenges that we face are the building blocks for self-confidence, growth,  character strength, and wisdom in us, even when we don't understand it. In other words, it is being said that it takes a character to overcome the storms of life, and at the same time, it is storms of life that help develop our character as we make the right choices in life.
At this point, having seen why perseverance matters in every area of life, I, therefore, motivate you to persevere in your business, marriage, studies, health challenges, financial difficulties. Persevere by focusing on what lies ahead, by knowing that life has phases. Feel and see the success with the eyes of hope!